— 100 Percent Commissions Paid Directly from Even More Suppliers, as well as
More In-Person Events, and Enhanced Educational Opportunities —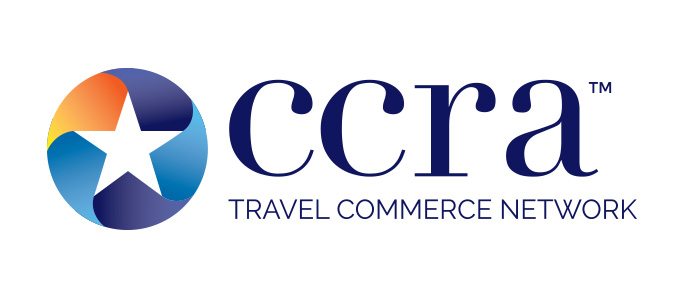 FORT WORTH, TEXAS – May 3, 2022 – As travel recovery continues to gain momentum, CCRA is pleased to announce updates to the TRUE accreditation, featuring the TRUE code used to identify travel agencies independently with suppliers for 100 percent direct commission payments and sales volume tracking.  The company has been hard at work making TRUE agency accreditation even more powerful by enhancing global connections and support, adding more educational opportunities, and expanding live events and supplier partnerships.
In 2022, accredited agencies with a TRUE code have access to an unprecedented 100+ in-person meetings, networking events, and mentoring opportunities via CCRA's PowerSolutions LIVE as well as its dedicated Chapter events. Further, expanded partnerships and relationships are showcased by the tens of thousands of suppliers now honoring the TRUE code and paying commissions directly to agencies, including more than 30,000 branded and independent hotels, cruise lines, car rental companies, air consolidators, amusement parks, and tour operators. TRUE suppliers also include specialty providers, such as Destination Management Companies and boutique or niche tour operators that help travel advisors build their businesses in distinctive ways.
"It's the ideal time for agencies to tap into the soaring bounce-back in travel demand and to pair that with 100 percent commissions paid directly to them that TRUE accreditation provides," said Dic Marxen, President and CEO of CCRA. "With TRUE, agencies get Independent Accreditation that is not contingent upon a host agency or tied to preferred agreements.  This flexibility gives them the opportunity work directly with suppliers to access net rates. Of course, TRUE also enables travel agency owners running their businesses independently to be part of any host agency that they choose and take advantage of those preferred supplier relationships too. It is an unparalleled win-win and an unrivaled accreditation option for both veteran agencies and travel advisors looking to start their own agencies."
TRUE offers two accreditation models to help agencies grow their businesses at their own pace. Once vetted and approved, the travel agency receives a unique TRUE code. With their TRUE code travel agency owners can immediately bring up to four sub-agents under their accreditation code. The next tier model, TRUE Host, enables agency owners to bring up to 24 agents under their TRUE Host accreditation code.
"We are thrilled to see the industry taking-off and are very pleased to provide two options that give agencies the power to grow their businesses in their timeframe," said Marxen. "Based on the model selected, you can bring agents in at the pace you wish. TRUE supports the entrepreneurial spirit and gives you total control to focus on your business of selling travel while being recognized directly – not as part of a pool of other agents."
Beyond all of that, TRUE features a robust dashboard that offers a comprehensive range of business resources and tools for agencies including TRUE logos, TRUE certificate, and ID cards to showcase that they are a vetted and accredited seller of travel; images to market their business on social channels; a growing range of legal forms templates; a Travel Agency Survival Guide section, and Worldwide Travel Tips. The dashboard also presents TRUE University with an ever-growing range of training and educations webinars about Marketing, destinations, supplier trainings, and more.
TRUE offers easy steps for registration, while ensuring the vetting process is kept to highest level.  For additional information, visit www.ccra.com/join/true-options/.
About CCRA:
Based in Ft. Worth, Texas, CCRA Travel Commerce Network is a global hub for travel technology, marketing, accreditation, and education. For nearly fifty years, CCRA has connected travel professionals and suppliers with the products and services they need to drive revenue, relationships, and brand recognition in the travel marketplace. CCRA features a robust Global Air Division, 24/7 Call-Center Division, and a comprehensive Global Leisure Division that includes: its host agency called CCRA Travel Advisor Global Network (TAGN), the TRUE code platform for individual agency accreditation and identification, CCRA Global Supplier Network, PowerSolutions LIVE travel advisor training and networking events, and CCRA Travel Agent Starters (TAS) program for those looking to become new travel advisors. Through its partnership with Etherio Group, CCRA provides a full complement of meetings and incentive services. For more information, visit www.ccra.com.
Media Contact:
Marlene Oliver, APR
NJC Communications
Email: moliver@njccorp.com
Direct: 305-491-0512