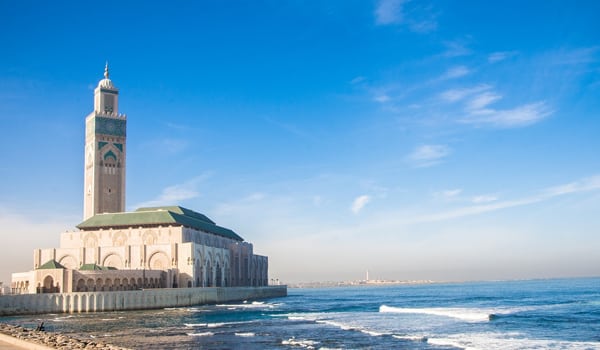 Friday, November 1, 2019
Casablanca
Arrive in Casablanca and meet your driver. Begin the trip with a tour of the famous Hassan II Mosque. Continue on to Rabat for lunch. Complete your journey to Fes where you will check into your hotel for the night.
Overnight stay in Fes, a northeastern Moroccan city often referred to as the country's cultural capital.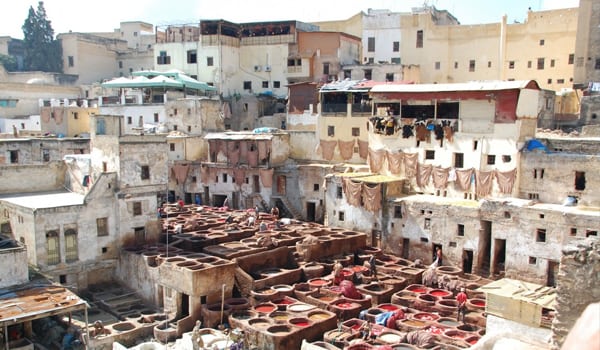 Saturday, November 2, 2019
Fes
Explore the Fes medina with a guided tour that will take you through the winding median with its historic sites and handcrafted workshops, including the famous Fes tanneries. In the late afternoon visit several hotels/riad properties in Fes.
Overnight stay in Fes.
Sunday, November 3, 2019
Fes and Les Celliers de Meknes
Visit Les Celliers de Meknes for a winery tour and tasting, followed by lunch in the afternoon. Explore the ancient Roman ruins of Volubilis.
Overnight stay in Fes.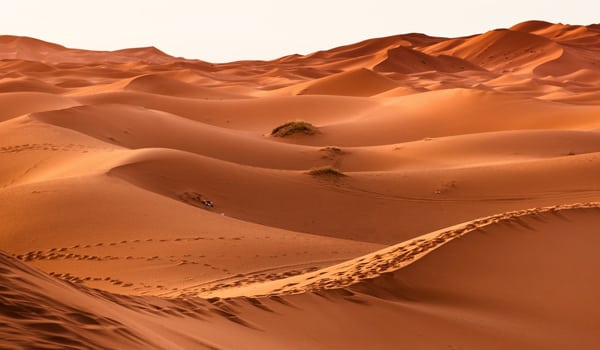 Monday, November 4, 2019
Sahara Desert
Begin your journey as we travel South over the Atlas Mountains making stops along the way to visit some wild monkeys, enjoy lunch and take in the stunning scenery as you cross the mountains. Upon arriving in Merzouga your guide will take you in SUVs into the Sahara Desert for a night in a luxury camp.
Overnight stay in Sahara.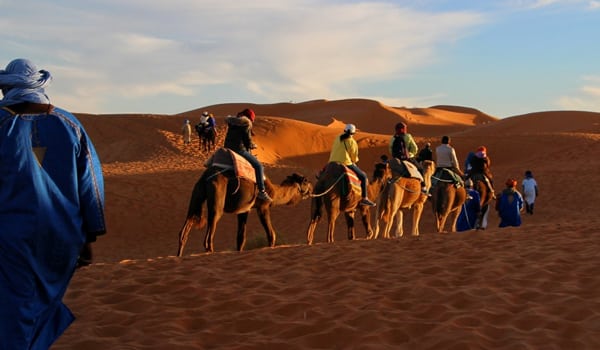 Tuesday, November 5, 2019
Sahara Desert and Merzouga
Experience the calm and excitement of the desert as you venture across the sand on a camel trek in the morning. Then you will enjoy a desert excursion including a stop at the Gnawa village with its hypnotic music and enjoy tea at nomad's tent, and ride up the red dunes.
Overnight in Merzouga.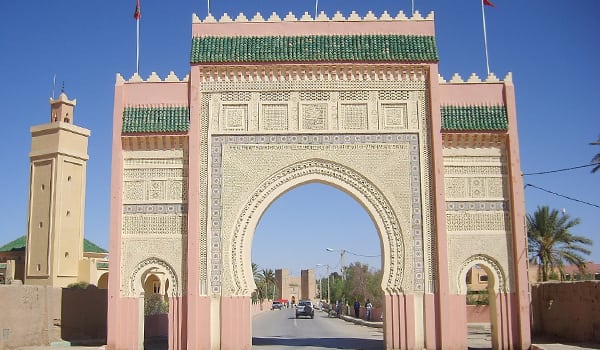 Wednesday, November 6, 2019
Rissani and Boumalne
Depart Merzouga for Rissani, where you will visit the bustling market before enjoying lunch in a 17th Century neighborhood. Continue on to Boumalne.
Overnight in Boumalne.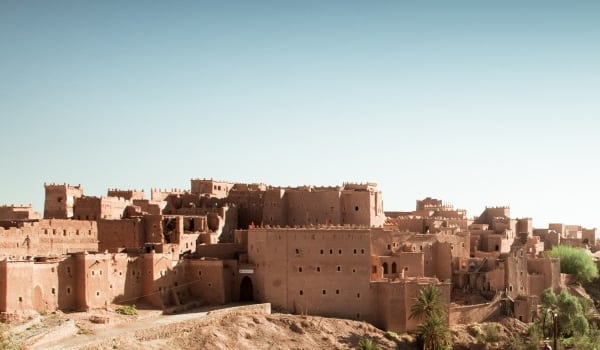 Thursday, November 7, 2019
Ouarzazate
Travel to Ouarzazate where you will visit several hotels. On the way out of town you will visit Ait Benhaddou, a village, and continue on to Marrakech via the Tichka Pass.
Overnight in Marrakech
Friday, November 8, 2019
Marrakech
Learn about the history of Marrakech with a guided tour. After lunch enjoy a free afternoon to shop in the median, schedule a hammam (a traditional bathing and cleansing ritual) or spend time by the pool.
Overnight in Marrakech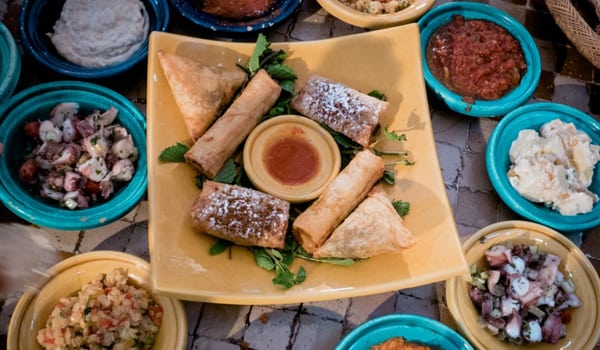 Saturday, November 9, 2019
Marrakech
Spend the morning at a cooking class where you will learn to make traditional Moroccan meals. After lunch visit several hotels and riads in the city.
Overnight in Marrakech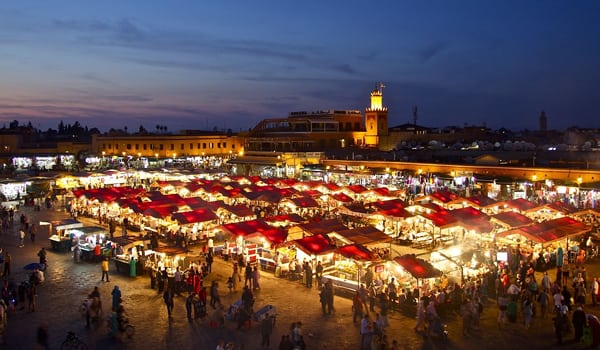 Sunday, November 10, 2019
Marrakech
Depart Marrakech in the morning for Casablanca to catch your return flight.